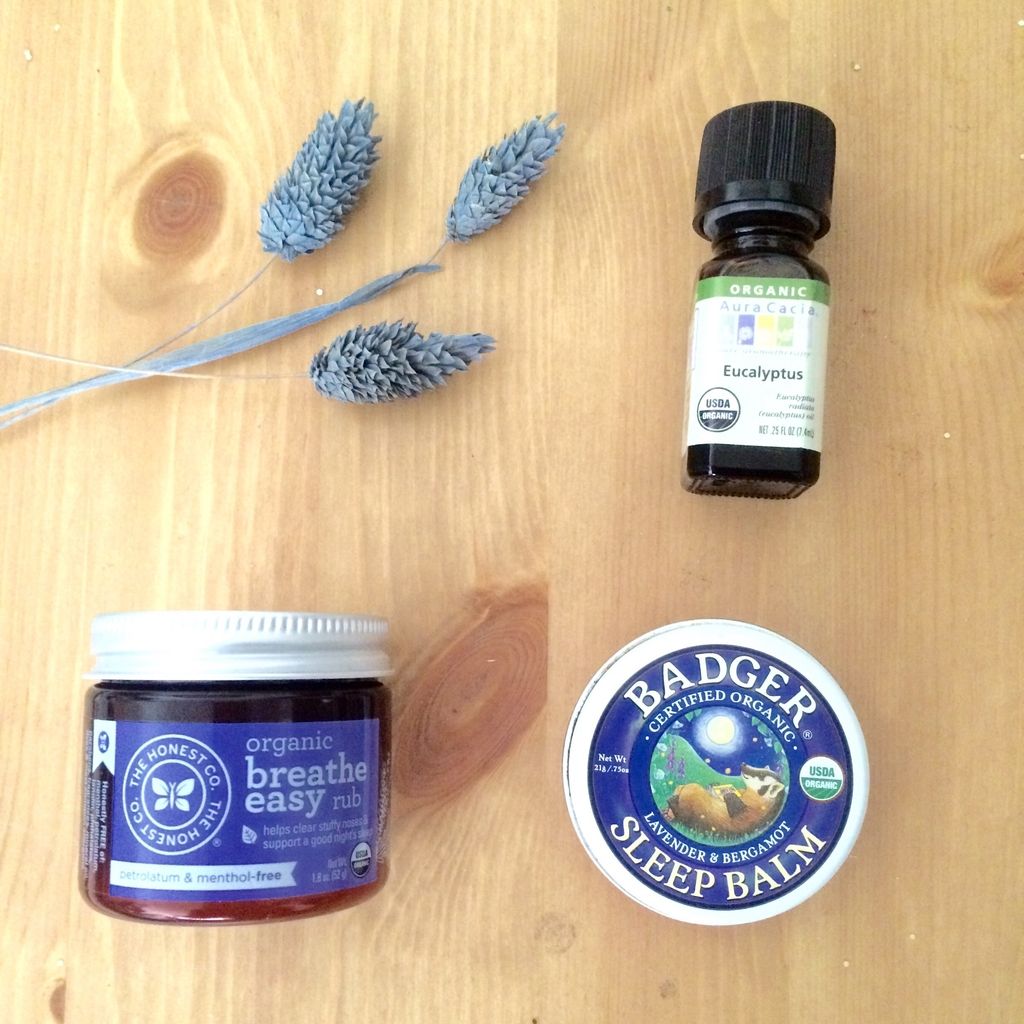 As much as I adore fall, the changes in weather has really been getting to me. I've been really careful about not getting sick during this cold and flu season but I have to admit somehow I've gotten really stuffed up anyway.
Being stuffy is no fun. Not only do I go around town with a box of trusty tissues, I also find that nighttime rest, which is so crucial for healing, is hard to come by.
Luckily, I have found a few organic methods to help me breathe better and that are extra soothing.
First up, I always turn on a humidifier/diffuser when I'm so stuffy and dry. For extra benefits, I use a few drops of eucalyptus oil in it. This fills the air with freshness and moisture to combat the dryness around my nose from constantly blowing. I'm using Aura Cacia Organic Pure Eucalyptus Oil.
Next, I rub or rather I have my husband rub a stuffy nose clearing balm all over my chest and neck. Most rubs have menthol and petroleum in it, which are no nos but there are some good rubs out there made with eucalyptus and tree tea oils. I'm using Honest Co. Organic Breathe Easy Rub which can be used on babies 3 months and older.
Last, I use a soothing lavender balm on my temples which promote relaxation. I'm so stressed about not feeling well, it contributes to not getting rest even more, so this helps to improve sleep. I'm using Badger Organic Lavender & Bergamot Sleep Balm.
I hope this helps everyone out there during this season. Take care and be well!