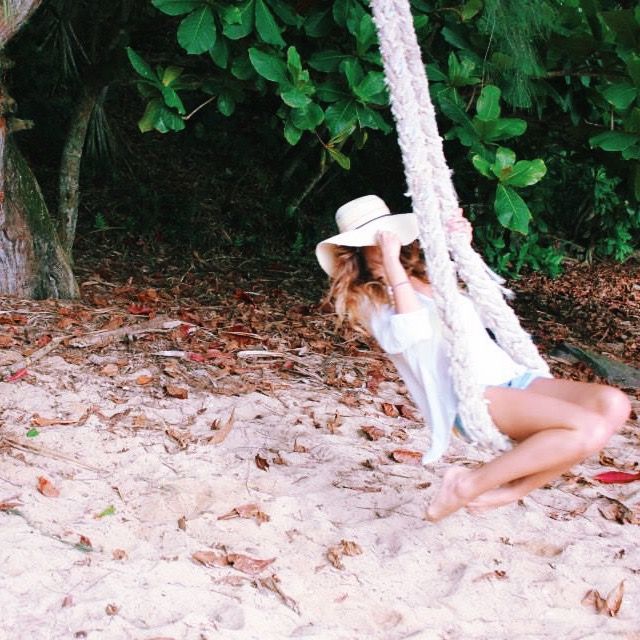 Blogging about beauty is a funny thing. There are so many delightful products to test and review and pretty makeup looks to create. But beauty to me is about so much more than pretty products and looking great. Don't get me wrong, I don't think there's anything wrong with those things. I think beauty is so much more broad though. I think being beautiful means kindness and compassion. I think being beautiful means love, loving people, including yourself. I think being beautiful means being passionate and seeking inspiration from the world, which is filled with beauty, around you.
I've been fortunate enough to get to know many friendly faces from the green beauty community on Instagram and one of the first friendships I've struck up is with the beautiful Mari Draughon of The Goofy Mermaid. We began FaceTiming and talking about the things we loved, the things that inspired us and the things that made us come alive. I especially cherish these conversations, because I think every good friendship should involve connecting on the things that sets your soul on fire and inspiring each other to dream and aspire and to live life passionately. So even though I live in Southern California and Mari lives in south Florida, we got the chance to talk about life and passion and inspiration.
The things Mari shared with me about passion struck me as profoundly beautiful and I wanted to share some of these things because I think part of the journey of life is about finding your passion, nurturing it, and sharing it with the rest of the world. Sometimes we forget this in our existence when it's filled with chores and bills and running around getting things done. And if that's you, I wish I could invite you into my living room, pour you a cup of tea in a pretty china cup and share this conversation with Mari with you and hope you will find your own passions reignited. And if you desire to continue this conversations or have any comments or questions, please feel free to share them below. We would love to continue this conversation with you.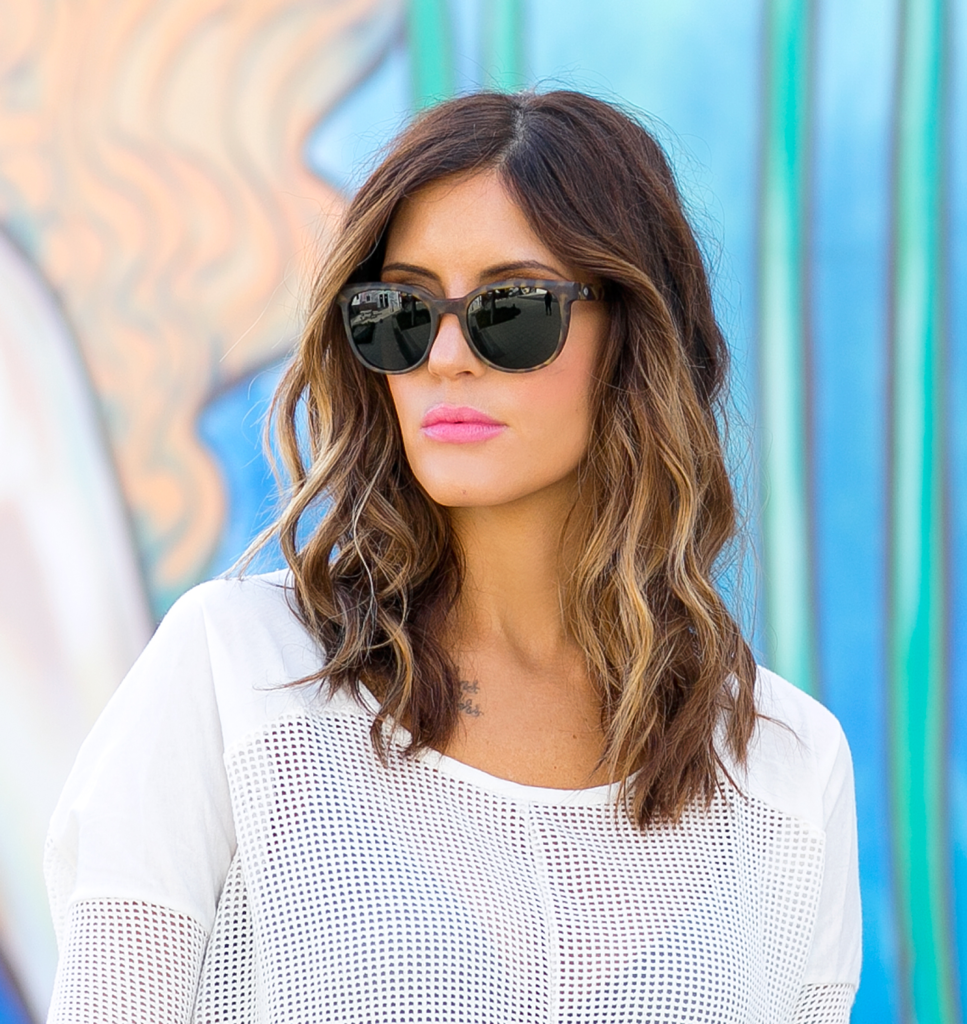 Michelle: What are some things you are especially passionate about?
Mari: There are so many things! I am passionate about my relationship with God, my marriage, about growth, fulfilling my life's purpose. I also have a passion for the less fortunate.
Michelle: Those are some very beautiful things you are passionate about. And there seems to be a common thread in that perhaps all those things are part of fulfilling your life's purpose. I think life without purpose can be very lonely and purpose and passion are often closely linked. How did you come to realize some of your life's purposes? How would someone else who is seeking for their own purposes go on this journey of discovery?
Mari: I agree, life without purpose is just a going through the motions, it's death. By practicing more love, awareness, and mindfulness have I been able to realize some of my life's purposes. The best way to start this journey is to wake up! I mean really wake up! Start asking the big questions, "Who am I?", "What am I here for?", "How can I Serve the world?" and continue asking them and eventually the answers will be Provided.
Michelle: How do you nurture passion, keep it alive and use it to inspire you to act on it?
Mari: If anything it is passion that keeps me alive! It inspires me to love, to grow, even to breathe. I get anxious just thinking about being without it. However I don't believe that I can take credit for any of my passion. I believe that it is God who keeps it burning inside of me. I just have to continue pursuing Him and he does the rest.
Michelle: I love that you say passion keeps you alive! I do believe that and I believe also that passion is God given. How do you pursue a relationship with Him?
Mari: Lots and lots of prayer, but conversational prayer. I am literally in conversation with God all day long. I wake up and thank Him for the day (even if I'm not feeling it), I hand him over all of my thoughts, problems, and joys throughout the day, and at night I thank Him again for my beautiful life (again, even if I'm not feeling it, because even on bad days, it's still beautiful). Of course I also attend church a few times a month, read daily reflections, listen to God-focused audio books, etc.
Michelle: How do you have the courage to really purse your passions?
Mari: It may sound cliche, but my courage comes from God. I fought the idea of God for such a long time and it wasn't until 3 years ago that I had this life-changing encounter that brought me back to Him. Before that encounter I was lost, angry, and destructive. When you've lived like that, without passion, and then you all of a sudden you're filled with it, it just moves you. And the thought of being idle, of not pursing your passions, becomes much scarier than doing nothing about them.
Michelle: I think it's totally true that not pursuing your passions is scarier than going after them! Can you share a little bit of your life changing encounter? And of what led to this change for you?
Mari: I am pretty private about my conversion experience, especially since it is really so personal, so I won't go too much into detail. My husband, Josh, and I were completely broke when we got married, so it wasn't until our 1 year wedding anniversary that we could afford to take our honeymoon, so we celebrated in Kauai, Hawaii. Josh and I are not really the agenda kind of people, so instead of planning out each day, we would just drive around until we found something that attracted us to stop and explore. Well on our 3rd day on the island, we were driving around and stopped on a deserted road where we had encountered two men, one of whom was playing a hand carved flute while leaning against their car. They left us when we arrived and soon after returned, striking a conversation with us. A conversation that forever changed my life. I left that conversation full of tears and anxiety, but the kind of anxiety that you experience as the result of an ego death (we go through many in our lifetime). I knew that the man with the flute was a messenger and he even acknowledged this by providing me with "one last message" (his words) before we left. Although we certainly had a vocal conversation, this man somehow had a completely different conversation with my soul and I just knew. I knew that God wanted me to stop fighting him; I knew he wanted me back, that he wanted to save my life. As soon as Josh and I got back into the car, I cried hysterically and told him that I could not live another day continuing to deny God, so I didn't.
Michelle: Sometimes we have dreams that we never act on and they end up drifting to the back of our minds. Has this ever happened to you? How do you reignite passion?
Mari: Yes, it has. About 10 years ago I had a dream that I thought would never become a reality for me, so I let it go. This dream has recently resurfaced and I now realize that it is one that I can accomplish through The Goofy Mermaid. I won't share the dream because its materialization is still in the works, but I believe that by giving up the fight, by finally Trusting and allowing myself to be moved by the small daily passions, that I have opened myself up to receiving the beautiful gift of this dream coming true.
Michelle: I totally think too that sometimes we have to let go of our death grips on our dreams. Sometimes when we hold on to things too tightly, there is no room for them to breathe or move. It's wonderful that you have grown from these deferred dreams. Sometimes we can feel so entitled to our dreams coming true instead of recognizing that it's all a gift. How do you deal with disappointment and letting go and not let it leave you bitter?
Mari: The day I accepted Christ, I put my life in his hands. If something doesn't work out, then I just trust that it doesn't serve my higher purpose. Through that I am able to find peace in the situation rather than holding onto disappointment.